Some people would say that there is no greater feeling than getting on your bike, hitting the open road and feeling the wind on your face. If you are one of those people, we want to help ensure that your bike/motorbike is protected so you have many more of those rides.
Types of Motorcycle Insurance / Coverages
We provide coverage for a wide range of bikes, motorbikes, and motorcycles in Guelph, Ontario, including:
• Standard bikes
• Custom-built bikes
• Touring bikes
• Harley Davidsons
• Sport bikes
• And more
Bike insurance options depend on your particular motorbike, your usage, and many other factors including accident benefits, liability, and perils.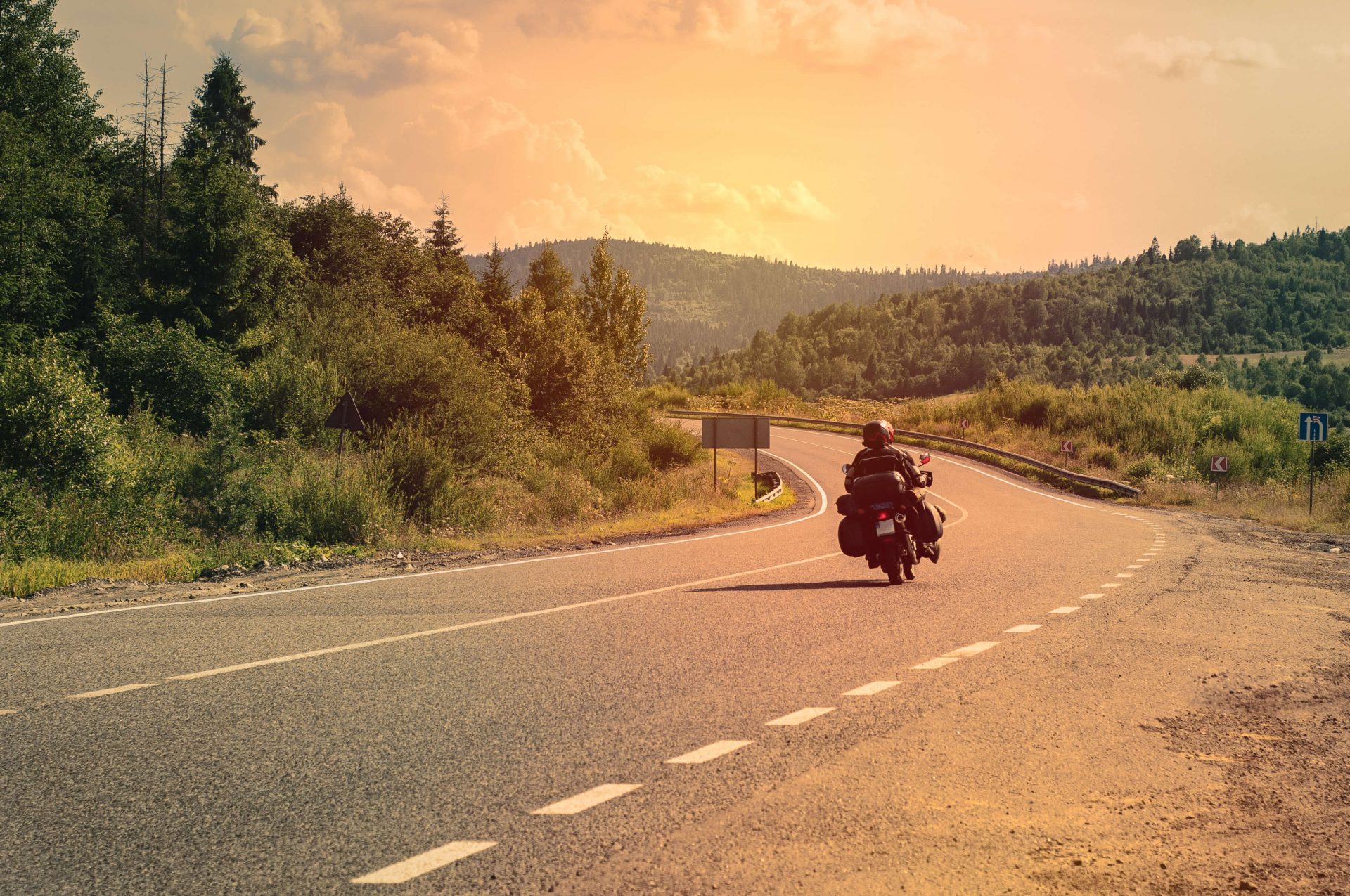 Bundling Your Motorcycle Insurance
Typically, if someone is insuring a motorcycle, they also have other property that is already insured or that they need insured. Instead of getting individual policies for your motorcycle, house, and car, consider bundling your insurance.
Bundling your insurance policies often results in better rates and/or discounts — and you'll get the peace of mind of having all your policies with the same insurance company. At Jeffery & Spence Insurance, we're proud to provide you with home, auto, commercial, motorcycle insurance, and more, so you're covered for anything.
Our Motorcycle Insurance FAQs
How much does motorcycle insurance cost in Ontario?
Similar to car insurance, the cost of your motorcycle insurance is determined based on a number of different factors, including:
Age
Driving record
Intended mileage
Driver training
Location
Type of motorcycle
Modifications
Passengers
And more
Your motorcycle policy can also be combined with an existing home or auto insurance plan for improved cost savings. To learn more about other discounts for motorcycle insurance, contact the team at Jeffery & Spence Insurance Brokers today.
What are the requirements for getting motorcycle insurance?
In order to purchase motorcycle insurance in Guelph, you must be legally eligible to drive a motorcycle in the province of Ontario.
A motorcycle license in Ontario is called an M Class license. There are various different types of M licenses, including both M1 and M2 learner's permits, similar to the different types of licenses for driving a car. You can also apply for an M license with condition L, which is for driving mopeds and motorized scooters (limited speed motorcycles), or an M license with condition M, which is a license for three-wheeled motorcycles.
You can apply for an M Class license at any DriveTest centre in Ontario. In order for your application to be successful, you must also be 16 years old, pass an eye test, and pass a written test about the rules of the road and traffic signs.
What different types of coverage exist for motorcycles?
There are a wide range of coverage options available to help insure your motorcycle in Guelph. Not all motorcycle insurance policies are the same. In fact, they can be quite different. You'll want to make sure you're choosing a policy that covers a wide range of situations, including theft, vandalism, and fire. Other insurance options will cover you in the event of a collision with another vehicle or with the road.
Bear in mind that there are four types of insurance coverage that are mandatory if you want to drive a motorcycle in Ontario:
Third-Party Liability: Protects you in the event that you're responsible for a third-party's injury or property damage.
Accident Benefits: Pays for any medical costs in the event that you're in an accident, including medical treatment, rehabilitation, income replacement, and more.
Property Damage Direct Compensation: Pays for any damage incurred by your motorcycle in an accident where another driver is at fault.
Uninsured Automobile Coverage: Protects you if you're in an accident caused by an uninsured or unidentified driver.
It is also possible to purchase additional coverage for some of these options. For example, it is often recommended to increase your Third Party Liability coverage. Some of the additional coverage options available include:
Collision or Upset Coverage
Specified Perils Coverage
All Risks/All Perils Coverage
Comprehensive Coverage
Dependent Care Benefits
And more
How do you reduce your premiums for motorcycle insurance?
If you're a new motorcycle driver with little riding experience, your premiums may be higher than an experienced driver.
However, one way to curb this is to take an approved safety course. While it's true that a safety course will cost you in the short-term, the long-term pay-off is worth it. Other factors like having a secure location where you store your vehicle, or having an anti-theft system, can help lower your premiums.
Contact the motorcycle insurance experts at Jeffery & Spence today to discuss your coverage options.