Exploring the snowy trails is a great way to spend your winter, but before you get out on your sled, you want to make sure you are properly protected.
In the province of Ontario, there are two key considerations to be aware of:
If you're riding on any public roads or trails, it is mandatory that you carry liability insurance on your snowmobile.
If you're riding on private property, we suggest having snowmobile insurance to protect against injury to the rider or someone on the property.
Snowmobile insurance protects you in the event that:
• You injure someone or damage something while operating your snowmobile.
• You injure yourself or a passenger on the snowmobile.
• There is damage to the snowmobile if you hit something (optional).
• The snowmobile is damaged by fire, theft, or vandalism (optional).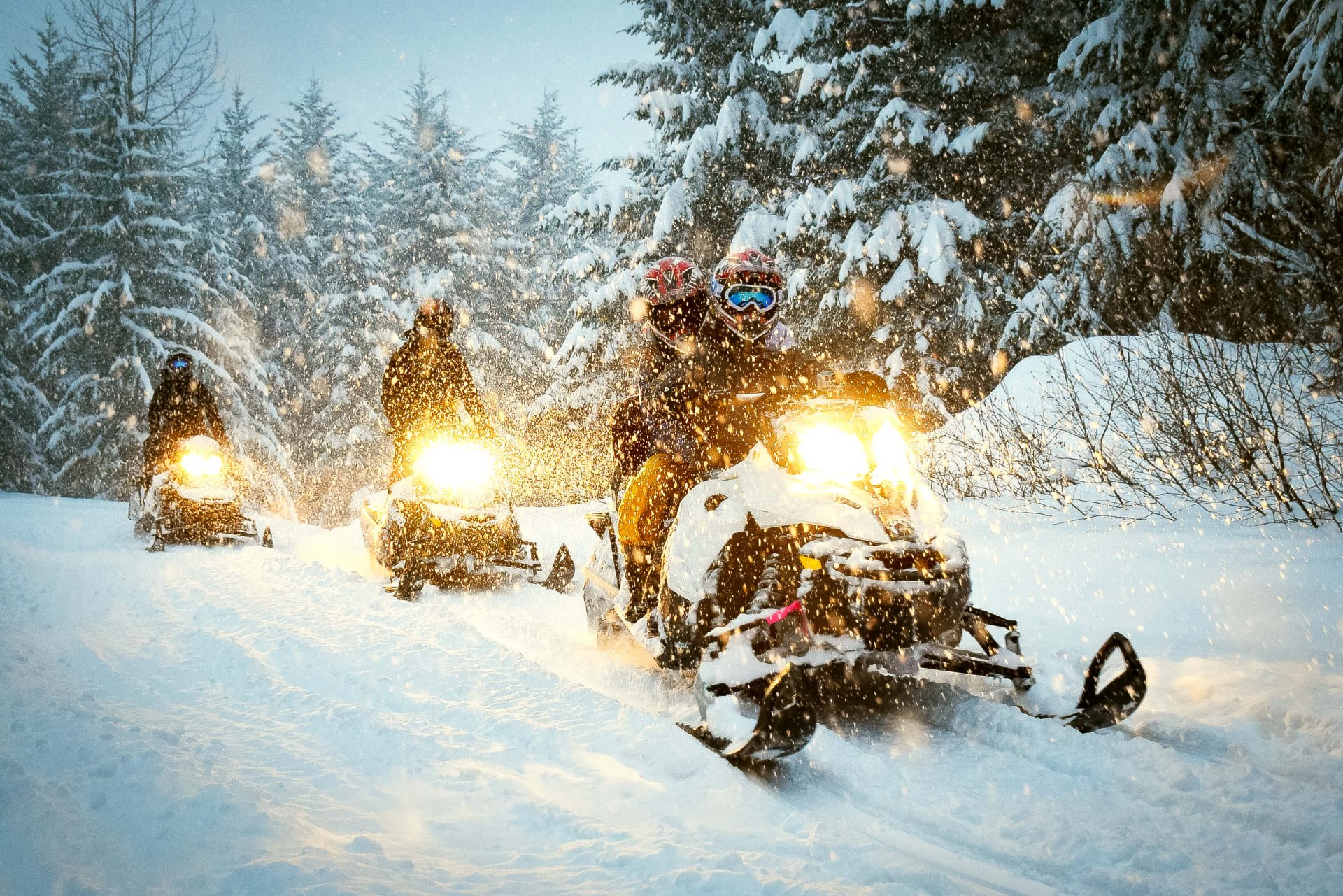 The Cost of Snowmobile Insurance
One question that we often hear from people is: 'how much will my snowmobile insurance cost?' To get a specific answer to this question, you'll need to sit down and talk with an insurance broker. Your snowmobile insurance costs will depend on a wide range of factors that will impact your snowmobile insurance rates, including:
• Year, make, and model of the snowmobile
• Value and number of CC's
• Your age and how long you have been licensed
• Previous claims
• Potential discounts if you have your home and auto insured with the same company
• Potential discounts if you are a member of an association, e.g. The Ontario Federation of Snowmobile Clubs
Snowmobile Safety Tips
Your safety is our priority and we recommend implementing the following safety procedures before getting out on the trails:
• Check the weather — if the weather looks treacherous, postpone your activity.
• Plan your route and bring a map or have GPS available.
• Bring a charged cell phone with you.
• Tell a friend or family member where you're going, what trail you're riding, and when you expect to return.
• Don't ride alone — snowmobile with someone else.
• Bring along a first aid kit and survival kit.
Contact the snowmobile insurance experts at Jeffery & Spence today to discuss your coverage options.