Protect your family and your vehicles from harm with car insurance that covers all your needs in Guelph, Kitchener-Waterloo, Oakville, Burlington, and Milton.
Our team of insurance experts will review your unique situation, compare different coverage plans, and help you find the appropriate car insurance so you can cover everything from replacement vehicles to repairs after vandalism.
You can rely on our experience in the industry to find the ideal insurance that protects your vehicles and your family.
Find the Right Auto Insurance Plan
You deserve an affordable auto insurance plan that protects you if you become injured, covers your car if it becomes damaged, and protects other people and property.
Our brokers can connect you with affordable plans that range from personal vehicles to commercial fleets. No matter which type of auto insurance you need, we'll make sure you feel comfortable with sufficient coverage.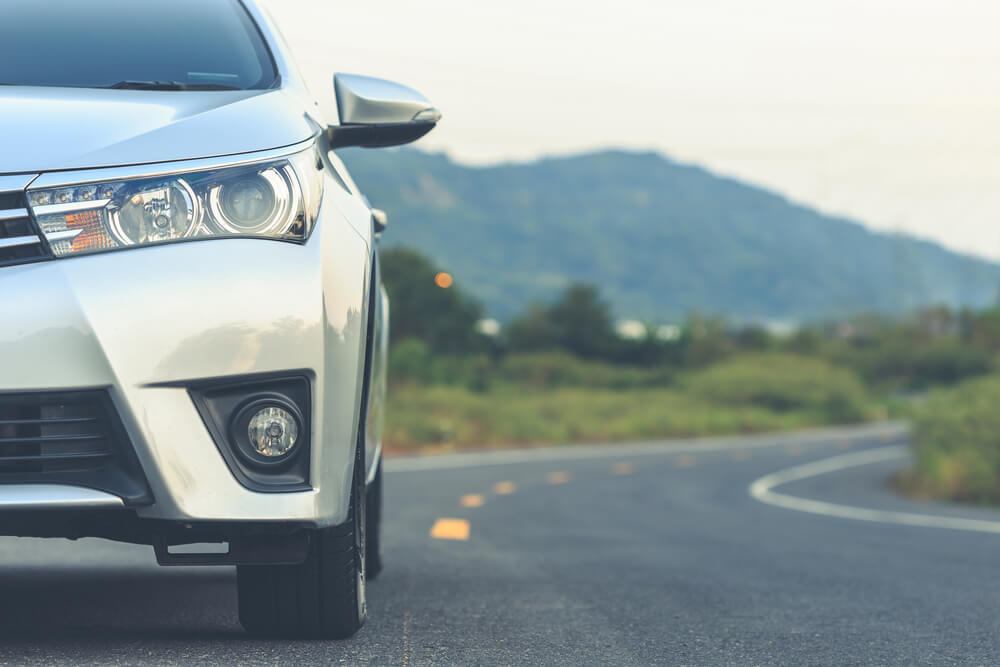 Coverage Options for Auto Insurance
In Ontario, some auto insurance is mandatory and some is optional. Our brokers will help you find the right combination of auto insurance for each vehicle you own.
Selected coverage options include:
Protects you and your family in the event of a car accident. Covers damages to another person if an accident is your fault.
Covers medical needs and more if you are injured or killed in a car accident.
Protects you and your family if you are injured or killed by an uninsured or unidentified driver.
Pays for damages to your vehicle after an accident. It is recommended coverage if your vehicle would be expensive to replace.
Protects you against damages to your vehicle from problems beyond car accidents, such as theft.
Additional Auto Insurance Coverage
Many insurance companies also offer additional coverage, including roadside assistance, accident forgiveness, and conviction protection. Our team will be happy to review additional coverage options with you.
Save Money, Save Worry
When you call or visit us, you won't speak with a recorded message. Our goal is to always offer advice and service in a friendly, personal manner. When you work with our brokers, you'll have nearly a century of company experience behind you.
Our experts will work to save you money by locating discounted coverage options when you combine your car insurance plan with your home or tenants policy. Other insurance discounts can be based on make, model, and year of your vehicle, as well as how you use your vehicle, how many drivers you're insuring, and your driving history.
Contact the auto insurance experts at Jeffery & Spence today to discuss your coverage options.
Can anyone drive my vehicle?
As an owner of a vehicle, you can let anyone with a valid driver's license operate your vehicle.  However, if they are involved in an accident, it is your responsibility should a claim occur and it will be your insurance policy and insurance history record that will be affected. If this driver lives in the same household, or is a regular or frequent driver, they should be added to your policy.
Does a red car make my auto insurance more expensive?
No, the colour of the vehicle has no impact on the premium.
What does no fault insurance mean?
No fault insurance means that, regardless of whose fault an accident is, it is the driver's own insurance company that responds to the claim. In the event of injuries that require medical rehabilitation and other expenses, coverage would be available under the injured person's own insurance policy. The person who is at-fault may see a rate increase due to the fault being assigned to them.
How does an at-fault accident affect my rates?
Depending on how many years you have been licensed, one at-fault accident could significantly impact your auto insurance rates. The premium increases can compound if you incur any highway traffic violations. Depending on driver qualification, there may be options for purchasing an accident forgiveness extension or a minor conviction protector.
My car is a year older. Why have my rates have gone up?
In general terms, only a portion of the insurance premium you pay has to do with the actual vehicle value. The other premiums relate to liability, accident benefits, and any coverages you choose, such as optional accident benefits, rental car coverage, and accident forgiveness.
Increases in cost of claims related to such things as legal expenses, medical and rehabilitation of injured person, and fraud, along with the increases in expenses of repairs to vehicles are having a dramatic impact in the overall cost of claims. These costs will have a definitive impact on your rates.
Am I covered for natural disasters?
Some natural disasters are covered under a standard home insurance policy. For example, wind damage caused by a tornado or a hurricane is covered automatically, while earthquake and flood require specific coverages to be added to your policy.