What Kind of Condo Insurance Do I Need?
Whether you're new to condominium ownership or you're an experienced condo owner, it's important to know that condo insurance can vary greatly from building to building. It is wise to seek the advice of a good insurance agent that can comb through the details of your condo agreement and help you through the process. At Jeffery and Spence, we always advise our clients based on their unique association agreement.
Here are answers to our most frequently asked questions that will help you determine what kind of condo insurance you need:
What kind of condo insurance do I need?
Condominium owners and condo corporations are liable for different aspects of the condo building and individual units. There are two policies that work in tandem to protect you from loss and personal liability:
Unit Owners Policy "Paint in"

Condo Corps Policy "Structure"
As a condo owner, you will need a 'Unit Owners Policy' which provides coverage for belongings, betterments, and liability, within the walls of your unit.
A second policy, you contribute to through your monthly condo fees, is known as a Condo Corps Policy. This policy insures the structure of the building in the event of structural damage, and protects unit owners for liability claims from outside of their unit.
What Does Condo Insurance Cover?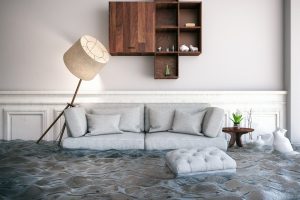 The Unit Owners Policy and Condo Corps Policy together can insure you for all of your belongings and betterments within your unit, as well as damage to the building, shared areas and liability claims. If you have questions about coverage for your possessions, look to your Unit Owners Policy first.
Unit Owners Policy "Paint in"
In most cases, your Unit Owners Policy insures assets within the walls of your unit. Standard agreements include: 
Belongings:

Electronics, appliances, furniture, clothing, toys, etc.

Betterments/Improvements:

Flooring, countertops, electrical, wall coverings.

Personal Liability

: Protection for claims made against you for any personal injury or property damage.

Assessments:

Injuries in/damage to common areas (stairs, pools, garden) where courts deem a penalty that is higher than the amount of liability coverage provided by the condominium corporation insurance policy.

Additional living expenses

: In the event of major damage, the cost of relocation expenses.
Quick Tip:

The condo corporation's insurance only covers the original build and would not cover improvements/upgrades.
Condo Corps Policy "Structure"
The Condo Corps policy is coverage for the structure itself. In your unique condo association agreement, the building will have defined a standard unit.
In the event of a fire or other major damages, the Condo Corps policy would cover the cost to rebuild the unit, minus the betterments/improvements that were made since its inception. 
Quick Tip:

Each year, you should review your Unit Owners Policy with your Condo Corps policy
How Much is Condo Insurance?
Like most insurance policies, condo insurance has no 'one size fits all' option. There are two policies you will contribute towards:
Condo Corporation Policy — Bundled within your monthly condo fee

Unit Owners Policy — Paid outside of your monthly fee
The Unit Owners Policy will be paid in addition to your monthly condo fee. The cost of your policy will be determined based on the value of your assets. 
How can you determine this value? One strategy is often referred to as the 'gameshow approach'.
The Gameshow Approach
Try this exercise: Go through your home and estimate the price of all your belongings if you were to purchase them new today — laptops, furniture, clothing, jewelry, everything. If you are not sure, round up. 
Add all these costs together and write down the total. The idea is that if something unfortunate were to happen, and you experienced a loss, you would need to know how much it would be to buy everything again. 
This dollar figure is the number that your broker will ask for to provide a quote on your policy. It may not be as costly as you think to replace your items, and often you would be surprised by how affordable it is to be properly protected. 
Quick Tip:

The gameshow approach doesn't mean you can call a friend and ask about their policy. There is no standard condo association agreement, so it's best to assume the details of your agreement are different from theirs, or somewhere you may have previously lived. 
There's a lot to consider when tailoring a condominium insurance policy. This is where an experienced insurance professional can help. Work with Jeffery and Spence Insurance to find the best condo insurance coverage for you.