At Jeffrey & Spence, our team of expert brokers are well-versed in the complexities of business insurance. Whether you require small business insurance, errors and omissions liability, or directors and officers liability, you want coverage that effectively protects your business in Guelph or Ontario — and we can help.
Our business insurance brokers will meet with you to properly examine all the aspects of your business, in order to find you the best and most appropriate coverage. We'll work to find you cost-effective insurance plans so you can receive the most value at the lowest cost.
Our Years of Expertise
Since 1927, the team at Jeffery & Spence Insurance Brokers have provided quality insurance services to a variety of businesses in Guelph and across Ontario. Our professional brokers will provide you with expert advice and guidance, and will help you locate the coverage you need.
Our Business Insurance Options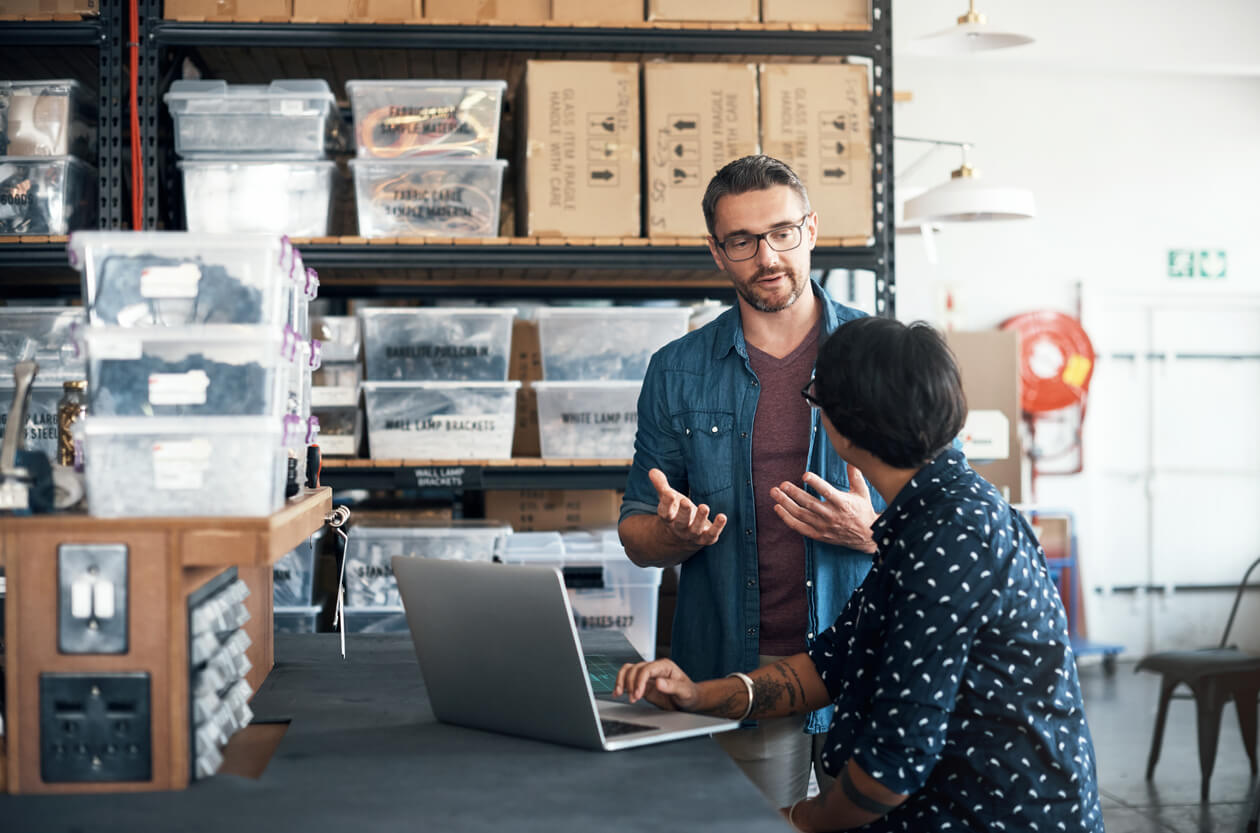 We provide the following business insurance services in Southern Ontario:
Select an insurance coverage option for your business to learn more.
Every business will face certain risks. That's why we recommend that all business owners purchase general liability insurance for their business. This basic insurance will provide reliable coverage from personal injury claims or damage to a person's property. Remember that accidents happen — and it's important to be protected when they do.
If you own a fleet of trucks, cars, or other vehicles, it is important to cover loss and damage to your equipment. Just like personal auto insurance, business vehicle insurance provides liability coverage and property damage coverage for your vehicles while they're on the road.
Your coverage will depend on the use, range, and type of vehicles owned by your business. Contact one of our business insurance experts today for more information.
If you operate a professional services firm that employs doctors, lawyers, accountants, or consultants, you must safeguard your company against legal action from dissatisfied clients. Your business may be held liable if one of your clients suffers a financial loss, as a result of an error or omission on the part of one of your employees.
See whether Errors and Omissions Liability Insurance is a smart fit for your business by booking a consultation with one of our business insurance specialists.
Protect your small business from a wide range of risks, with a policy tailored to fit your specific requirements. Even home-based businesses and small shops with only one employee should have small business insurance in Guelph.
This is your livelihood and you've work hard for it — make sure that it's protected.
Bonding Insurance
We can help you locate the right commercial bonds to defend you and your partners from client claims. Bonds can protect against a variety of unforeseen circumstances, including theft, internal fraud, or negligence.
Make sure that you are protected from your employee's mistake with bonding insurance today.
Directors and Officers Liability
Shield the leaders of your company from detrimental financial claims with an affordable insurance plan. The directors and officers of an organization can include the leaders of not-for-profit organizations, educational institutions, private firms, or even publicly-traded companies.
Find out if your company should hold Directors and Officers Liability Insurance by talking to one of our business insurance experts today.
Our Business Insurance Blogs
The latest news and tips.