If you are involved in a collision with an uninsured driver or a driver without adequate liability protection, underinsured driver protection will compensate you for bodily injury and property damage costs. Your insurance will make a claim against the other driver up to the maximum amount of their insurance coverage, and then your insurance will kick in. 
Uninsured/Underinsured Driver Protection essentially takes the place of liability insurance, if the other driver can not cover your medical or property damage expenses. If you are covered, you won't be left out of pocket by the uninsured driver and your insurer will pick up the slack. Don't risk financial ruin because another driver is not responsible on the road.
Is Uninsured Drivers Coverage Mandatory?
Despite the fact that auto insurance is mandatory, there are many reasons why someone might get in a car without insurance. Their auto insurance may have expired without them knowing, they might not think they will be involved in an accident, or they may be under the influence of drugs or alcohol. Whatever the reason, this choice can result in devastating financial consequences for the responsible driver involved in an accident. 
In Ontario, uninsured motorist coverage is mandatory. However, some drivers might want to add additional coverage to their uninsured drivers coverage above the minimum required amount. Spending a little more now can save you big in the long term.  
Our team of insurance experts will review your unique situation, compare different coverage plans, and help find you appropriate car insurance so you will be covered for everything from hospital bills to repairs, if you have been involved in an accident with an uninsured motorist.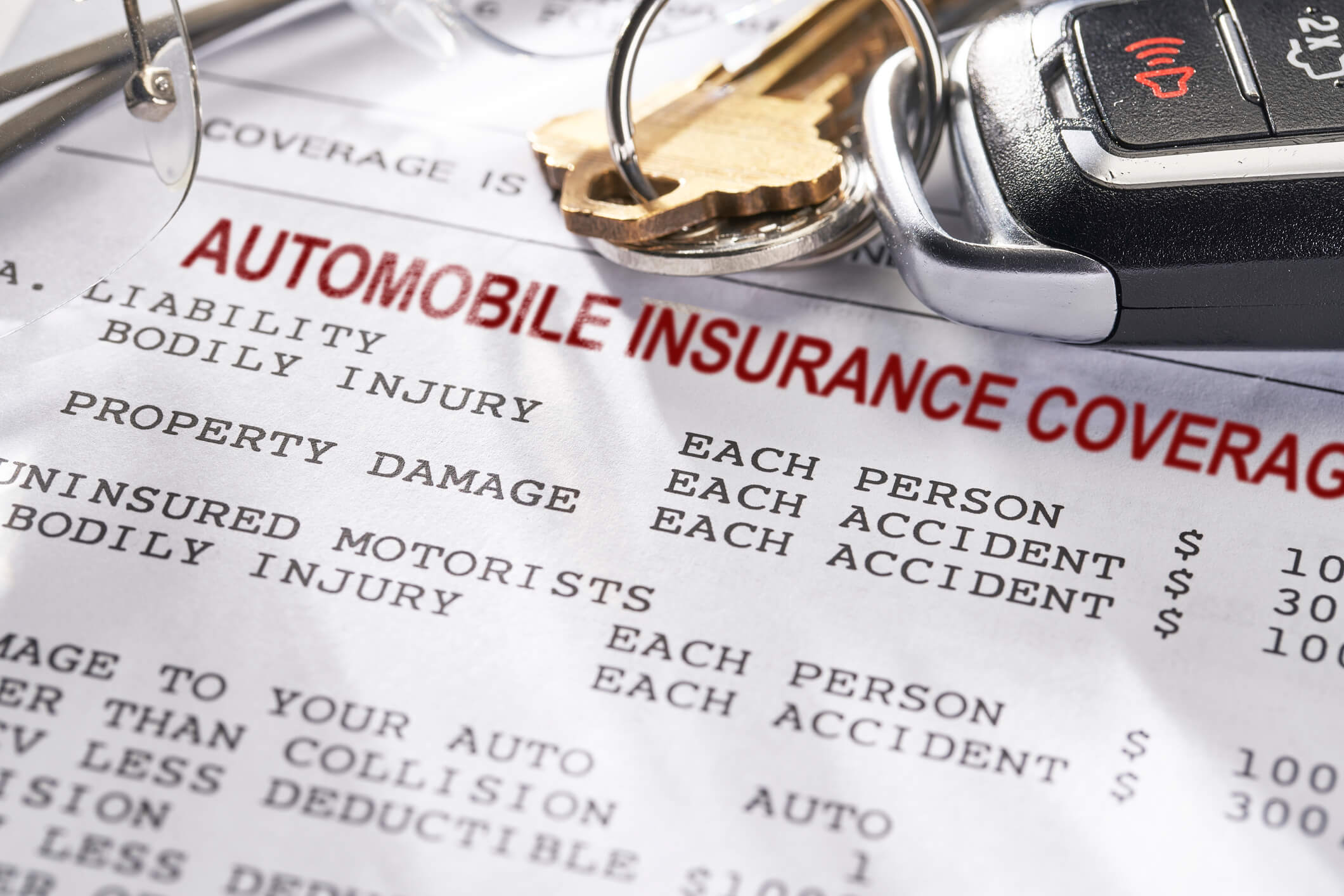 Other Types of Auto Insurance
You deserve an affordable auto insurance plan that protects you if you become injured, covers your car if it is damaged, and protects other people and property. Our brokers can connect you with affordable plans suited to your lifestyle. No matter which type of auto insurance you need, we'll make sure you feel comfortable with sufficient coverage.
Protects you and your family in the event of a car accident. Covers damages to another person if an accident is your fault.
Covers medical needs and more if you are injured or killed in a car accident.
Pays for damages to your vehicle after an accident. This is recommended coverage if your vehicle would be expensive to replace.
Protects you against damages to your vehicle from problems other than car accidents, such as theft.
Contact the liability insurance experts at Jeffery & Spence today to discuss your coverage options.